I haven't quite forgotten about my new year's resolutions just yet and in the interest of keeping them, I've been looking for ways to use up my beauty products. After getting my Naked palette, all of my other shadows have taken the back seat. However I do have some greatly pigmented and very unique loose eyeshadows that I can't bear to part with. To try to save them I've been using them on my nails and I thought it would be nice to show you guys how.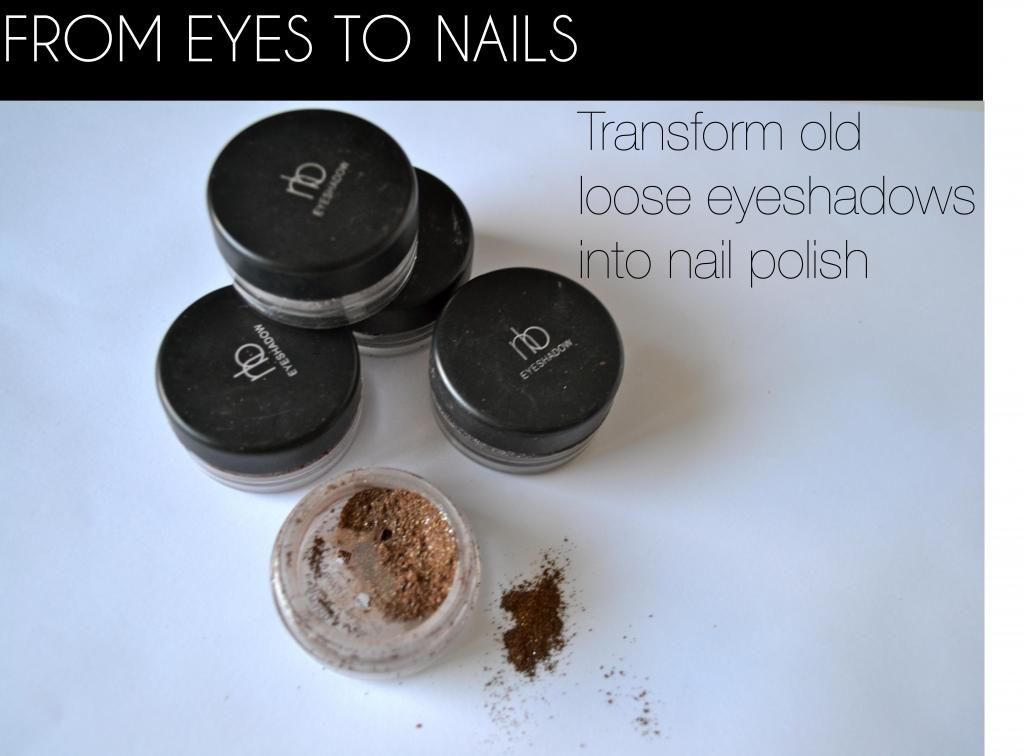 In case I want to create a one time unique color, I mix clear coat and eyeshadow on a plastic plate until all of the pigment is incorporated. Then I use a clean nail polish brush to apply to nails. For a more permanent solution, try emptying the eyeshadow into the top coat bottle and give it a nice shake.
For a different look I apply some top coat to the nail and before it dries I use a make up sponge to stipple in the eyeshadow.
What are your favorite ways to repurpose beau

ty products?